ACFA Intellect version 5.4 released
11/12/2015
AxxonSoft has released version 5.4 of ACFA Intellect for integration of access control, fire/security alarms, and perimeter security systems. ACFA Intellect is compatible with Intellect PSIM version 4.9.7. Main emphasis in the update has gone to adding new features and improving integration quality.
New features and improvements:
Integration of new hardware
Support added for Velocity Hirsch access control system and IPID Sterownik FSG fire and security alarm system (over BACnet).
BACnet network protocol support
BACnet integration enables monitoring and management of all BACnet-compliant devices in Intellect.
BACnet (Building Automation and Control Networks) is an open communication protocol for automating smart buildings and managing their systems.
Via the BACnet integration module, Intellect can interface with smart building systems and perform monitoring in the same way as with other ACFA Intellect integrations, bypassing the need to perform separate integration steps.
Supported building systems include:
HVAC, water, sewage, electricity, lighting, elevators, and more
Monitoring of building systems: event log and information map indicate system status (powered/not powered), major faults, fire alarms, etc.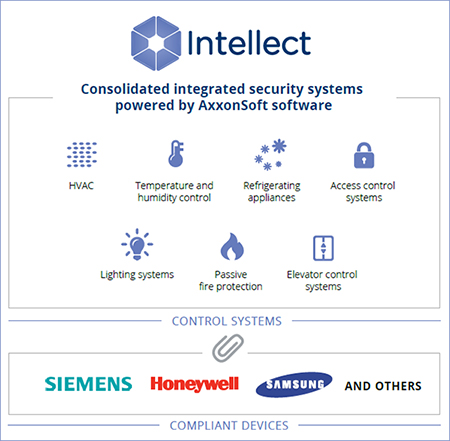 New Event Manager module
The new Event Manager module offers a number of benefits including the core Photo ID feature set. The Event Manager, as before, provides visual monitoring of access points and can display information about an entering/exiting person, for example, on the operator's screen. The module also allows configuring templates for displaying information on the operator's screen in a special way. Template configuration is now performed in a more user-friendly interface and the templates are saved as part of the module database, centralizing storage and simplifying recovery in case of data loss.
Another useful function are audio alerts, which are triggered when an event occurs or when the time allotted to an operator for event handling has expired.
System customization abilities are enhanced thanks to new Event Manager configuration options. The event status viewer now conveys information in a more informative and complete way. The module interface has been overhauled for a sleeker, more modern look.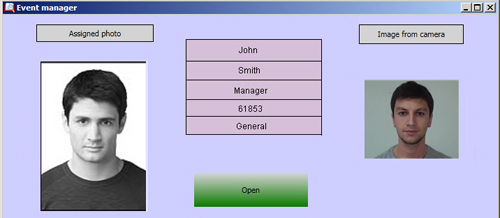 SNMP and OPC Wrapper refinements
An authorization system has been added to OPC Wrapper. Errors in both integrations have been fixed.
Improvements and bug fixes in over 10 integrations
Enhancements have been made to integrations for Apollo SDK v.2, HID, Forteza, BioSmart2, and many others. The following add-on modules have been updated as well: Time and Attendance, Visitor Management, and Photo ID.
For a full list of integrations with updates, refer to the Release Notes.
To download the ACFA Intellect 5.4 installation package, go to: Download sesction.